Seen at Vic Falls Airport:

Thanks, it's nice to know that there are no new restrictions, that is very valuable info. I can just stick with the old ones, assuming I know what they are!

(In reality, I think they forgot the w in "now")

Seems like spelling is not their strong suit...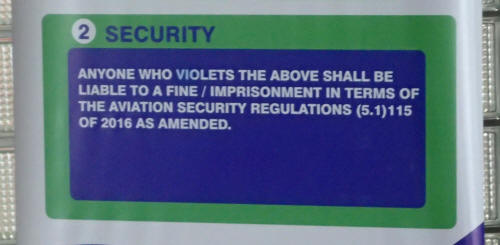 This means: Do not put flowers on the above, specifically violets!!!